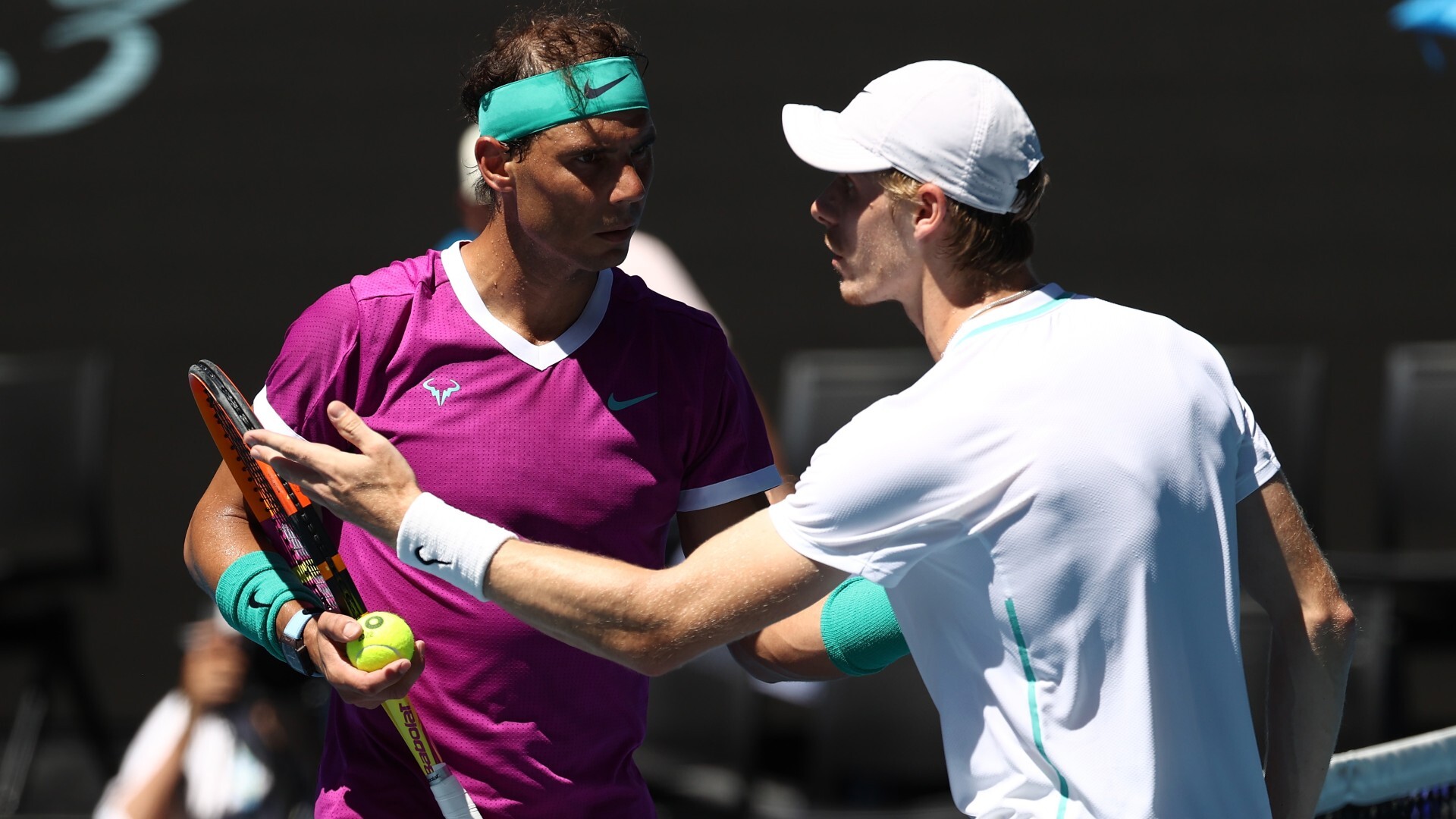 Canadian Denis Shapovalov accused chair umpire Carlos Bernardes of corruption during the Australian Open quarterfinal against Rafael Nadal.
Shapovalov lost the first set 6-3 and seemed frustrated at the start of the second, having trouble with Nadal's pace of play.
The pace of the match is controlled by the server and when the 20-time Grand Slam winner wasn't ready to start the set on Shapovalov's serve, the Canadian let his frustration be known.
"You started the clock so long ago that it's not ready to play yet," Shapovalov told Bernardes.
"You have to code [violation] he."
Although Nadal seemed ready to receive after that complaint, Shapovalov then walked away from another serve, asking Bernardes to "code" him.
"So that?" the veteran referee replied.
"He is not ready to play. Are you kidding me? You are all corrupt, you are all corrupt," Shapovalov said, seeming to suggest that the tennis fraternity favors big-name players like the Spaniard.
Take a look at the exchange below.
That would not be the end of the drama.
Having won his service game to start the second set, Shapovalov spread his arms, waiting for Nadal's serve even though several seconds remained on the shot clock.
The two players then met at the net, with Nadal apparently attempting to assuage the 22-year-old's concerns.
"Shapovalov doesn't have to put his hands up when there's time on the clock," Jim Courier said in a comment.
"If the clock hits zero, then I should say, 'Bernardes, call him.' The frustration from the first set is bubbling up a bit."
Shapovalov is aiming to match his best performance in a major tournament, having reached the semi-finals at Wimbledon in 2021.
More to come.