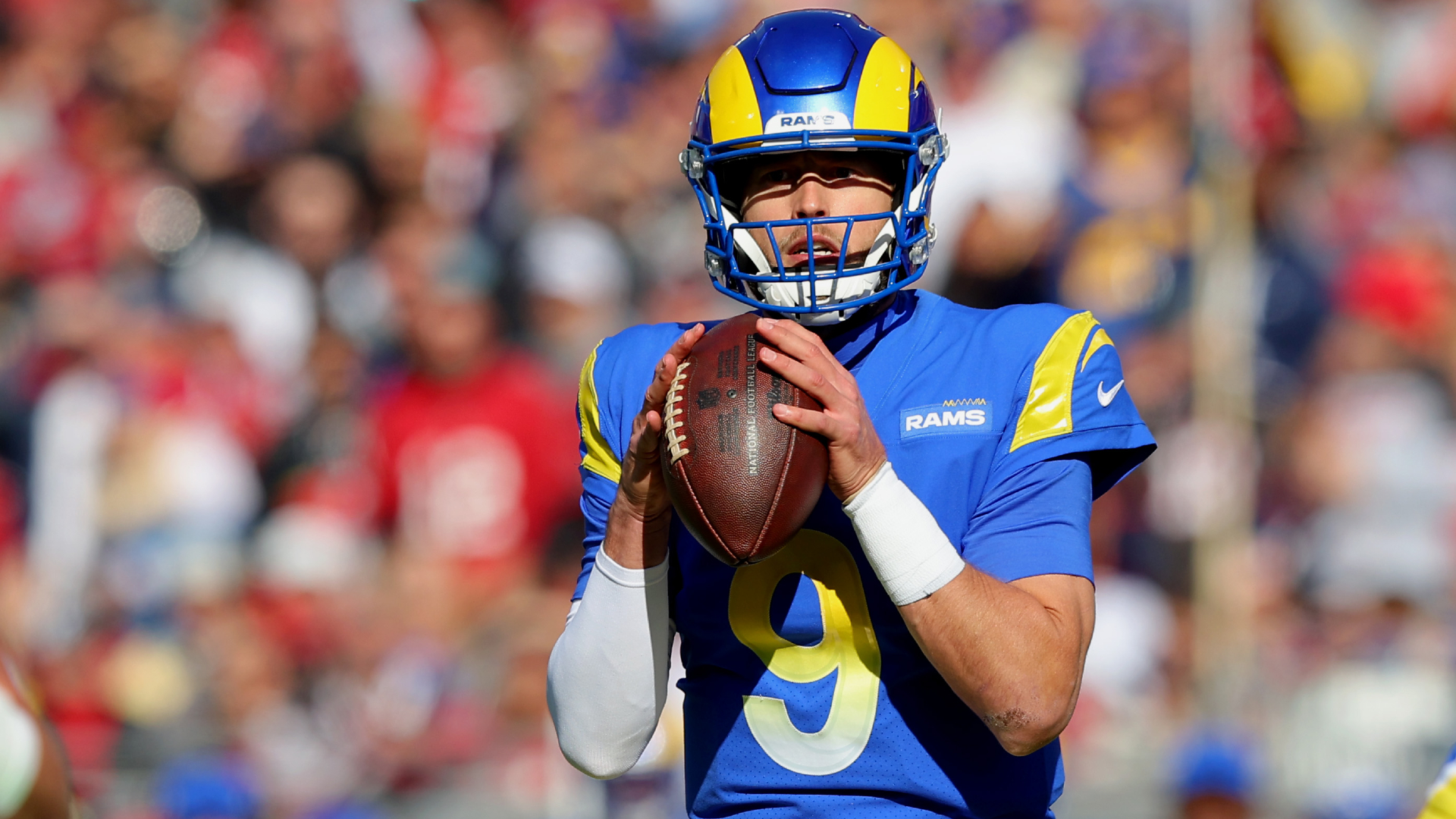 Matthew Stafford plays quarterback, but some think he should also play kicker.
Tampa Bay D lineman Ndamukong Suh was called for taunting in the first quarter of Sunday's Rams-Buccaneers, which isn't all that new or surprising given Suh's history. What was surprising, however, was what the trash talking about Suh might have provoked.
As referee Shawn Hochuli announced the penalty, the microphone caught Suh asking the referee, "Do you see him kick me?", referring to Stafford potentially kicking him after Suh hit him on the previous play.
The replay doesn't show much of anything: Stafford and Suh's legs appear to tangle after Suh hits him, causing the quarterback's left leg to stick out a bit, even though it lands in an… unlucky area.
The contact seemed to be incidental. Breaking it down frame by frame doesn't help when there's a 310-pound defensive lineman attacking you.
Suh's annoyance led to some trash talk, as he seemed to express some obscene words and the mocking flag.
The Rams would capitalize on the penalty, score a touchdown and take a 10-3 lead.
The play is somewhat tongue-in-cheek: Suh is no stranger to drawing flags for unnecessary roughness, and this time he was on the receiving end of a flag when it can be argued that his former Lions teammate commits a penalty.
Viewers were divided on the matter: some felt that Stafford simply turned on the play, while others felt that the kick was blatant and egregious:
The Rams were putting their boots on full blast early on in the divisional matchup, going 17-3.