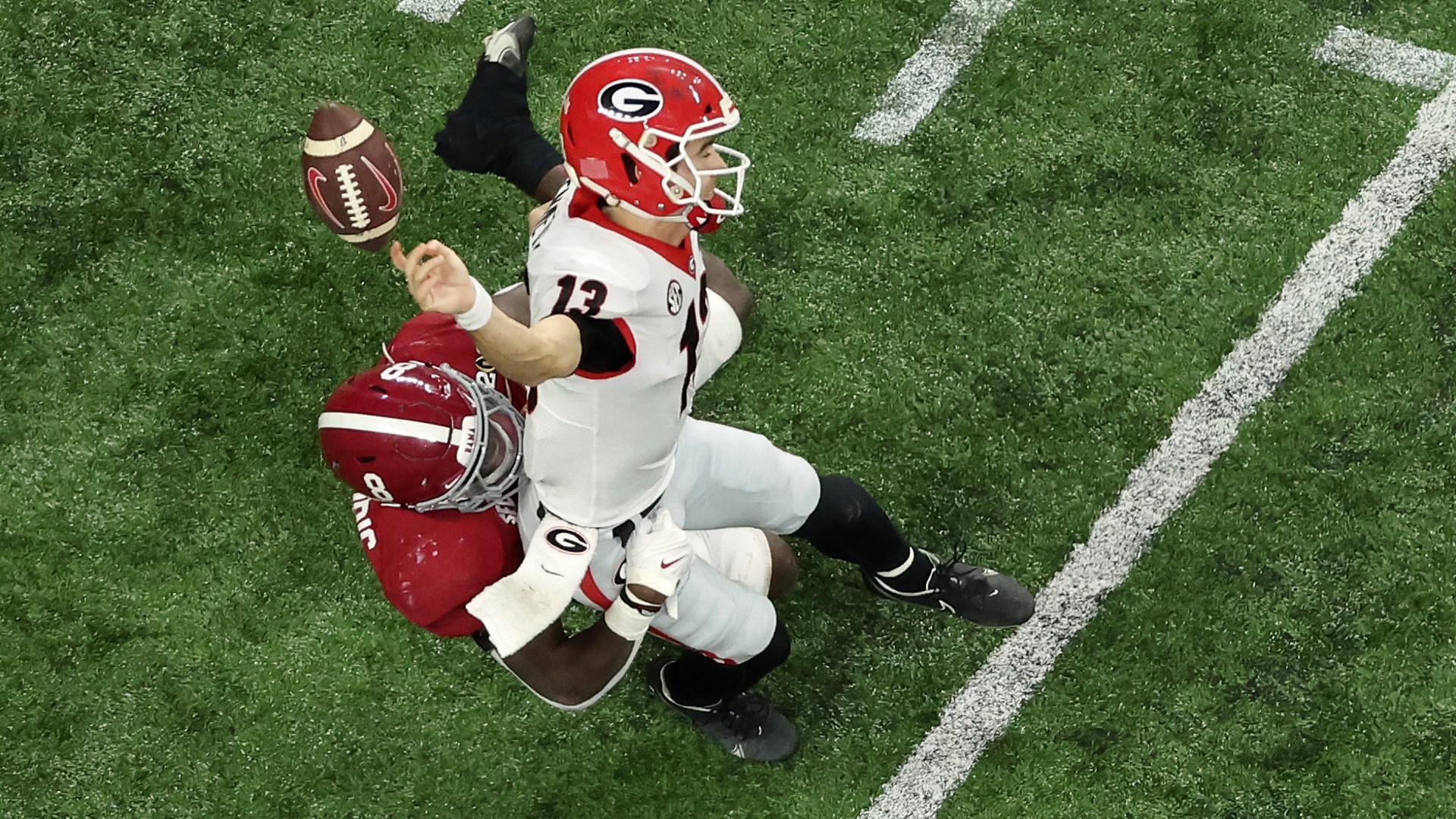 Alabama and Georgia waited to produce their first controversial play of Monday's college football championship until perhaps the most important point of the game.
Facing third and 8 from his 27, Georgia quarterback Stetson Bennett swung to the right to avoid pressure from an oncoming Alabama attack. He appeared to throw the ball, which resulted in an incomplete pass or, in the worst case, an intentional penalty. Except: ACC officials calling the game ruled that he had lost control of the ball before his arm advanced, resulting in a fumble recovered by Alabama.
This is the play in question:
The play went to review, and the officials took their time to reach their decision. Below is a view of Malachi Moore recovering the ball along the sideline.
The fumble call was ultimately confirmed, giving Alabama a first down at Georgia 16. Five plays later, Alabama quarterback Bryce Young hit tight end Cameron Latu for Crimson's first touchdown of the game. Tide. After a failed 2-point conversion, Alabama led 18-13.
Georgia returned the favor on his next drive, when Bennett completed a 40-yard touchdown pass to Adonai Mitchell for his first touchdown of the game. Following a failed 2-point conversion by the Bulldogs, Georgia led 19-18 with 8:09 to play.