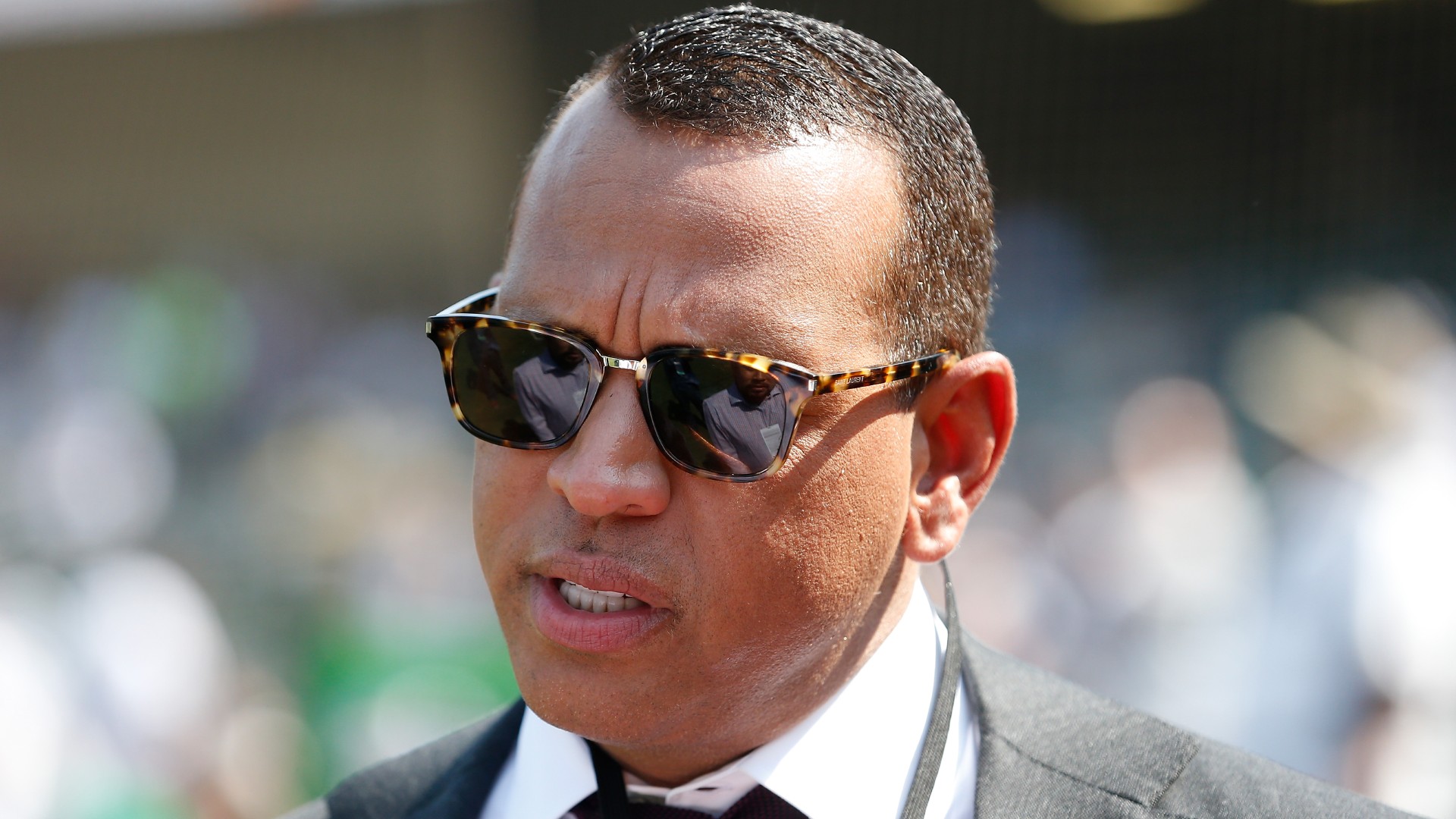 One face in the crowd at Lambeau Field at Saturday night's NFL playoff game between the 49ers and Packers: Alex Rodriguez. With a Packers beanie on his head.
Oh, and he was dancing. Something like.
Fox Sports ran a brief cross-promotion with one of its MLB studio hosts in the fourth quarter. The original A-Rod was watching the other A-Rod, Aaron Rodgers, try unsuccessfully to lead the Pack to a snowy victory in the divisional round. The camera zoomed in on Rodriguez and, it was believed, a companion as he swayed to the music from the public address system. Or maybe he was just trying to stay warm on a sub-zero night in Wisconsin.
Regardless of what he was doing, Rodriguez managed to get on TV and the internet finally had something to talk about with this game (okay, there was a lot to talk about, but Rodriguez's awkward look was more interesting to much of the network) .
Especially since Rodríguez was in enemy sporting territory. Remember, he owns a large chunk of the NBA's Timberwolves, who reside next door in hated Minnesota. Rodgers bought a piece of the reigning NBA champion Bucks a while back.
And because he may have had a lead on the Packers in the middle of the game.
Other random reactions to Rodriguez spending a night on the frozen tundra:
I have absolutely no doubt that this appearance was entirely staged by Fox and A-Rod. Is it 13° and you have nothing to cover your neck or face? Not buying it. pic.twitter.com/i3R7u9TdXc

—Josh Rowntree (@JRown32) January 23, 2022