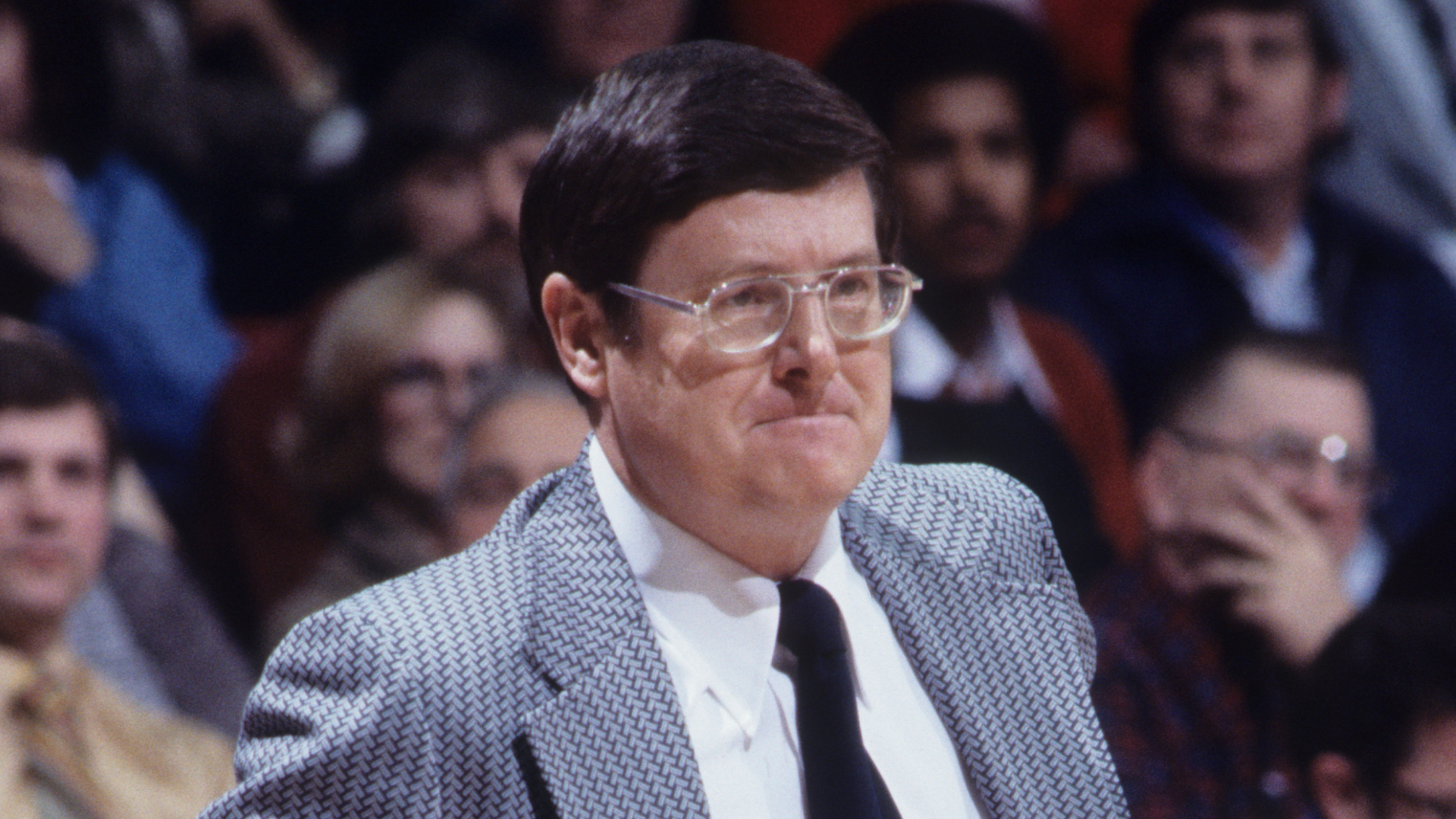 Joe B. Hall, a 19-year-old college basketball coach who led Kentucky to a national championship season in 1977-78, died Saturday in Lexington, Ky. He was 93 years old.
The passing of the College Basketball Hall of Famer was announced by Kentucky's John Calipari, as well as the Kentucky men's basketball team:
Hall, a native of Cynthiana, Kentucky, was a former Kentucky basketball player; he was a member of Adolph Rupp's 1948-49 national championship team before transferring to play for Sewanee. Although Hall exhausted his remaining eligibility playing for the Tigers, he did not graduate; he returned to Kentucky to finish his bachelor's degree, graduating in 1955.
Hall began his coaching career at Regis University from 1959 to 1964, compiling a 57-50 record. He then spent a year coaching what was then called Central Missouri State, leading the Mules to a 19-6 record. After that season, he returned to Kentucky to serve as an assistant to Hall of Fame coach Adolph Rupp from 1965 to 1972. He took charge of the program in 1972-73, leading the Wildcats for 13 seasons.
Hall compiled a 297-100 record in 13 seasons at Kentucky, with his worst season coming in the second year of his tenure: the Wildcats went 13-13 and did not make the postseason, the only time in Hall's career. He also enjoyed much success, winning eight SEC championships; 10 NCAA tournament berths; two NIT berths, including a championship in 1975-76, four trips to the Elite Eight; two trips to the Final Four; and the 1978 NCAA Tournament championship, the fifth in Kentucky program history and the first in 20 years.
In leading the Wildcats to the 1977-78 national championship, Hall became one of only three people in college basketball history to play for and coach a national championship team. He also led the Wildcats to a second-place finish in the 1975 NCAA Tournament, trailing only John Wooden's UCLA team.
Hall coached seven players to earn All-America honors 11 times. Twenty-four of his players also played in the NBA.
Hall was a beloved figure in Kentucky, even after his retirement. He remained closely tied to the program, attending practices and attending home games at the Rupp Arena. He also hosted a radio show with former Louisville rival and basketball coach Denny Crum called the "Joe B. and Denny Show," from 2004 to 2014. In 2012, Kentucky unveiled a statue of Hall outside Rupp Arena to commemorate his achievements in Kentucky.
His passing created an outpouring of well wishes and memorials on social media, not just from Kentucky basketball fans, but from the college basketball world at large: