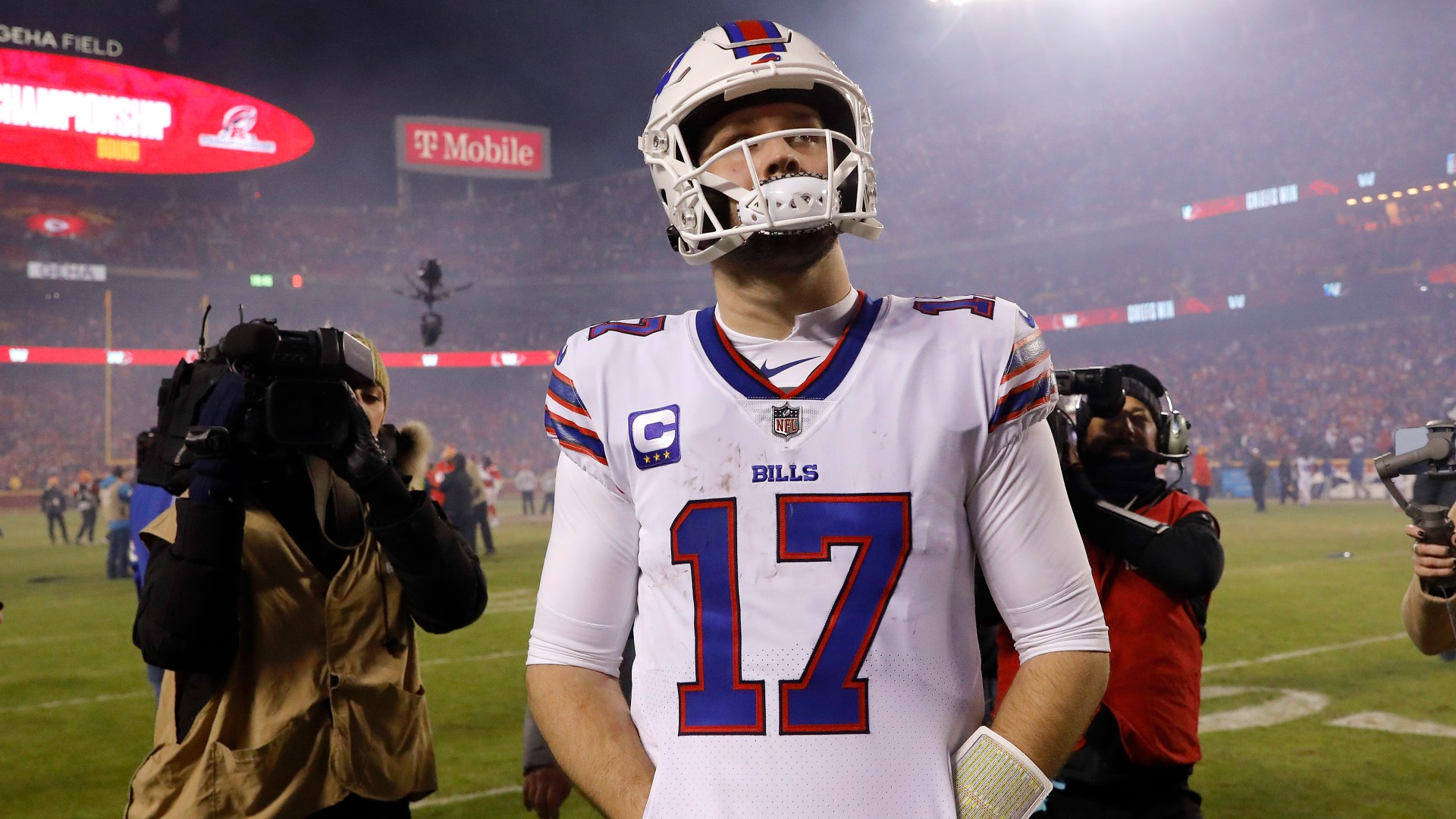 NFL fans were treated to a back-and-forth playoff matchup between the Bills and Chiefs that felt endless.
As soon as the Chiefs scored, the Bills responded, the teams trading leads until the two tied 36-36 and headed into overtime on Sunday night. But that's where the see-saw action ended. Patrick Mahomes drove Kansas City 75 yards in just eight plays to finish the game 42-36 and send Kansas City to the AFC championship game.
Under NFL overtime rules, if the team with possession to start overtime scores a touchdown on its first drive, the game ends. The other team does not get a chance to respond. The Chiefs won the toss and immediately scored, denying Josh Allen and the Bills a chance to respond.
"The rules are what they are and I can't complain," Allen said after the game. "If it was the other way around, we'd be celebrating. We didn't make enough plays tonight."
The NFL's overtime rules have been sudden death since 1974, when the league first adopted the policy. It wasn't until 2010 that the rule was changed to give teams a chance to answer an opening field goal in the playoffs, and in 2012 for regular season games.
This is far from the first disappointing postseason overtime finish for a team. In Super Bowl 51, the Patriots scored a touchdown on the first drive of overtime to beat the Falcons and win the title without Atlanta having the ball. In the AFC championship game two years later, the Patriots again benefited from the rule when they won the toss against the Chiefs in a 31-31 game and immediately scored a touchdown to beat Mahomes and Co.
Many people in the NFL saw the Bills' loss more as a product of their defense than overtime rules. After all, Buffalo scored the go-ahead touchdown with 13 seconds left in regulation and still allowed Kansas City to drive 44 yards to get into field goal range and send the game into overtime. eventually tie the game. That defense then put up little resistance as it allowed the Chiefs to march down the field in overtime to easily score a touchdown.
Others were disappointed that a game that provided so much excitement ended with Allen losing because he called tails instead of heads.