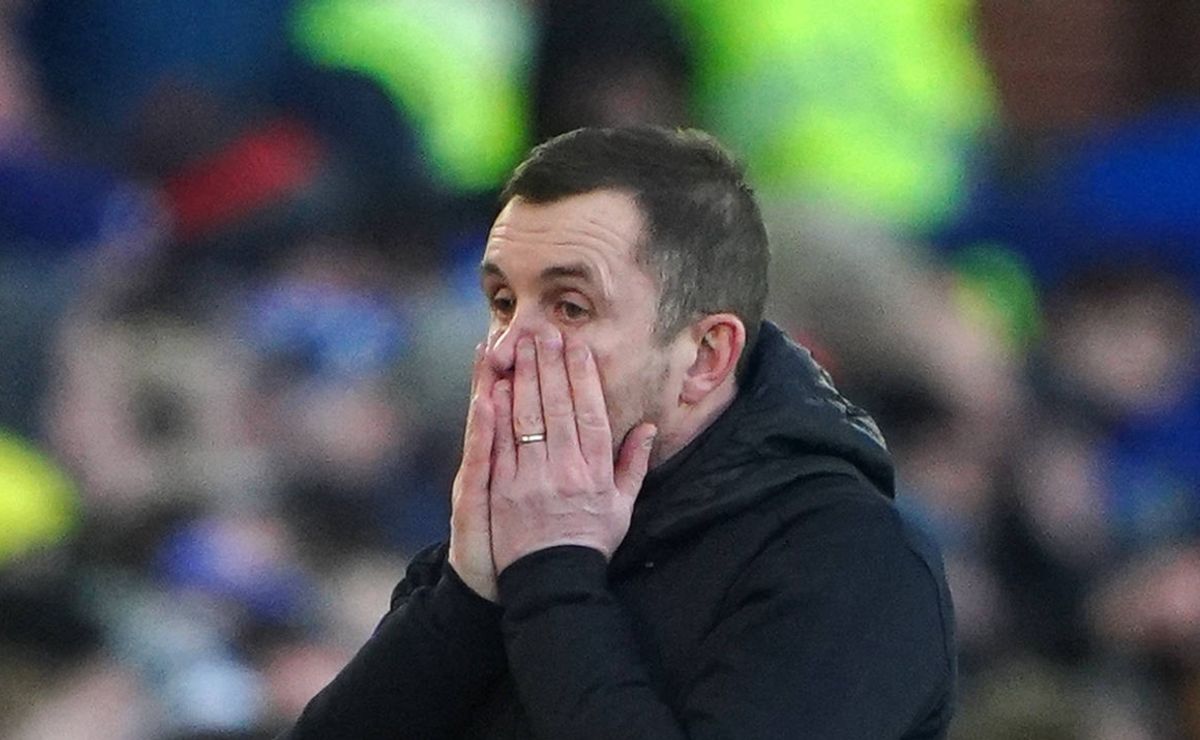 Southampton have sacked manager Nathan Jones after just three months.
The Saints have endured a dreadful run of seven losses in their last eight games.
They are currently bottom of the Premier League standings with just 15 points and could drop out of safety at 5 points.
Just over 3 months in charge
Jones will leave the club after just 95 days at the helm in November.
The 49-year-old was brought in to replace Ralph Hasenhuttle after an impressive stint at Luton Town.
But the Welsh-born son was unable to motivate his team as he realized the Premier League ceiling was probably too high, and after four consecutive home defeats, his fate was sealed.
Jones thus became Southampton's shortest manager during the Premier League era, covering just 14 games and losing nine in the process.
The writing seemed to be written on the wall after Saturday's horror show, in which Southampton were inexplicably defeated despite an early lead at home to 10-man Wolverhampton Wanderers.
First-team coaches Chris Cohen and Alan Sheehan have also been sacked. Head coach Ruben Seles is now scheduled to face Chelsea on the trip to London next Saturday.
The fans turned their backs on Jones
Jones walked straight through the tunnel immediately after the loss, and when questioned about his future, said he wasn't sure if it would be his last match.
The club's followers expressed their frustration last week after signing 'You will be fired in the morning' and 'Get out of our club, Nathan Jones' after a 3-0 defeat to Brentford. clarified.
The club's hierarchy admitted on Tuesday that they were not happy with Jones' comments after the defeat, in which the manager defended his record. told fans:
"We will stand by any manager until we can't believe he can improve the team. When the time comes, we will be ready behind the scenes."
It remains to be seen who will be appointed to take over the reins of the club with the aim of avoiding relegation in May.
Photo Credit: IMAGO / PA Images