63
Qatari banker Sheikh Jassim bin Hamad Al-Thani's attempt to buy Manchester United outright has put human rights activists on high alert.
The bid is one of two publicly announced club offers, the other from petrochemical giant INEOS, led by British billionaire Sir Jim Ratcliffe.
QSI, a Qatari sovereign wealth fund that already owns Paris Saint-Germain, claims Sheikh Jassim's bid is completely independent of it and not from Qatar itself.
If the bid is successful, UEFA will have to make a decision as to whether they are happy with the different ownership of the two clubs.
Since the World Cup, Qatar has been at the center of controversy and criticism over its human rights record, including its treatment of migrant workers in the event's construction projects, the outlawing of the LGBTQ+ lifestyle and its treatment of women.
The Rainbow Devils, a group representing LGBTQ+ United fans, issued the following statement on social media:
"The Rainbow Devils believe that any bidder considering the purchase of Manchester United must be committed to making football a sport for everyone, including LGBTQ+ supporters, players and staff.
"Therefore, we are deeply concerned about some of the tenders being made. With this in mind, we are closely monitoring the current process."
The Rainbow Devils believe that any bidder looking to buy Manchester United must be committed to making football a sport for everyone, including LGBTQ+ supporters, players and staff. 1/2 pic.twitter.com/LYaAs9GLUX

— Rainbow Devils (@RainbowDevils) February 17, 2023
It doesn't mention Qatar specifically, but many assume it's in the group's concerns. But what are those concerns?
Qatari laws regarding non-heterosexual relationships include:
– Male homosexual acts are punishable by one to three years in prison; – Capital punishment for Muslims engaging in same-sex relations; there is no record of this being enforced by the state, but there is evidence of local vigilante cases – cohabitation of same-sex partners is illegal; – cross-dressing is illegal; – illegal migration and deportation in prison, e.g. breast removal. (Source: Wikipedia)
Concerning women's rights: – "Under the guardianship system, women require permission from a male guardian (usually a husband, father, brother, grandfather or uncle) to marry, study abroad on government work, travel, and (if under 25) can leave the country and access sexual health care.Divorced women could not act as guardians of their children." (Source: Amnesty International)
The scandal surrounding migrant workers for the World Cup concerns alleged inhumane working and living conditions. At least 6,500 workers died during construction projects, with only four announced as work-related for the World Cup, according to Qatari authorities. For Indian immigrants, for example, 2,711 died. With 6 suicides, 10 traffic accidents, and 80% natural causes, it makes little sense.
Similar figures were released for workers from other countries such as Nepal, Bangladesh, Pakistan and Sri Lanka.
The Guardian reports that exposure to extreme heat in Qatar is the most likely cause of deaths attributed to "natural causes," but there are reports of incidents of accidental electrocution. There is also
However, Qatari authorities said, "The death toll is, undisputedly, proportional to the size of the migrant workforce, and the figure also includes white-collar workers who died of natural causes after living in Qatar for many years." included," he claims. Guardian explains.
"Also, only 20% of foreign workers from the country in question are employed in construction, and work-related deaths in this sector account for 10% of the deaths within this group. said to be less than
"The mortality rates in these communities are within the range that would be expected given their population size and demographics. yeah."
Whatever conclusions may be drawn on all of the above, another issue is whether Sheikh Jassim, who was to be Manchester United's private investor, committed any of these alleged abuses, or indeed his actions. is guilty or responsible for the father's actions. Former Prime Minister of Qatar:
"He is the son of former Qatari Prime Minister Sheikh Hamad bin Jassim bin Jaber Al Thani," Athletic explains.
"In June 2021, the London High Court ruled that Sheikh Hamad's personal office was guilty of money laundering of terrorism through overpriced construction contracts, purchases of properties at inflated prices, and overpayments to Syrian migrant workers. I put forward a claim claiming it was in the center."
Of course, if the private ownership of Sheikh Jassim is seen as a cover story for the Qatari state to fend off PSG's conflict of interest issue, then all the above questions arise. Whether a man is held accountable for government policies and actions.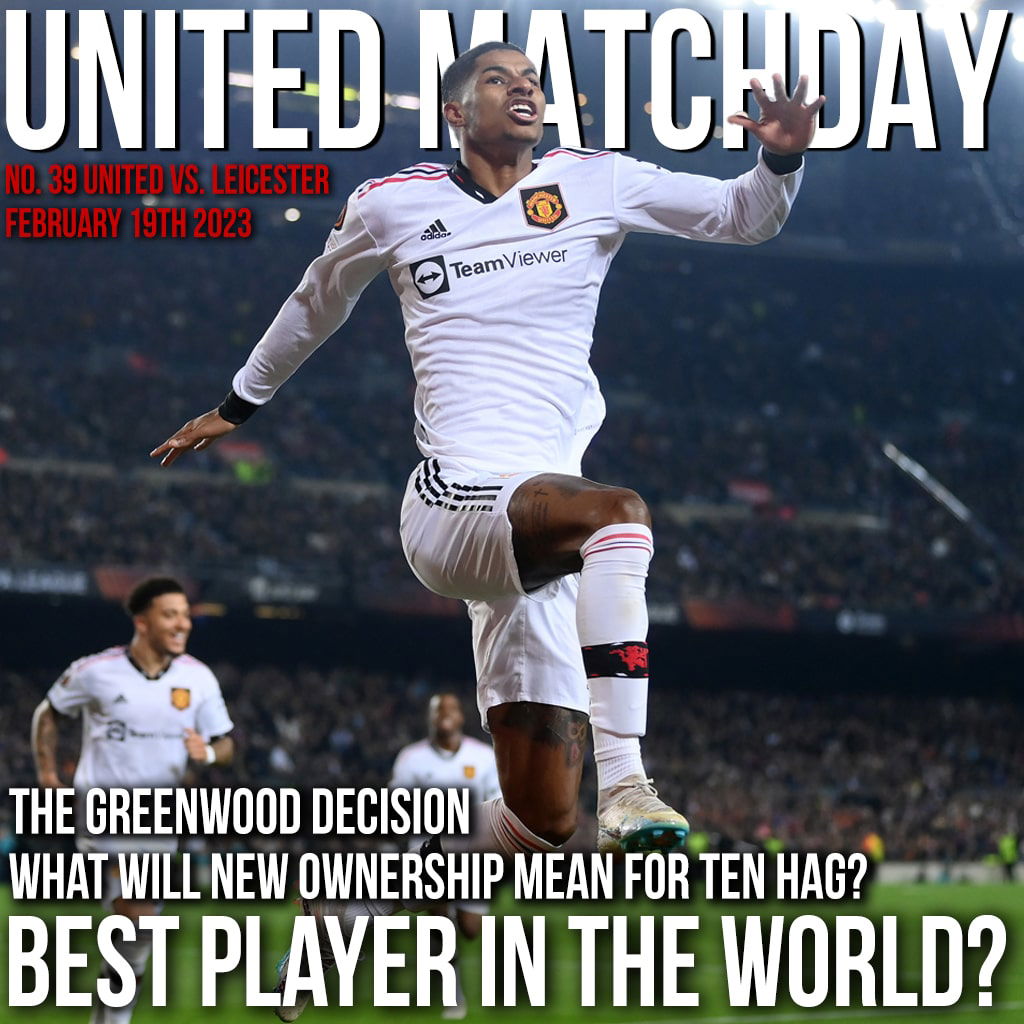 UNITED MATCHDAY MAGAZINE – READ IT ALL IN RED! Want more content from United? Everything you need is available here. For just £1.25 per issue or £3.75 per month, get unique United information straight to your inbox. Before each game and throughout the month. That's not all – United Matchday is packed with articles, news, transfer news, puzzles, nostalgia and humor.