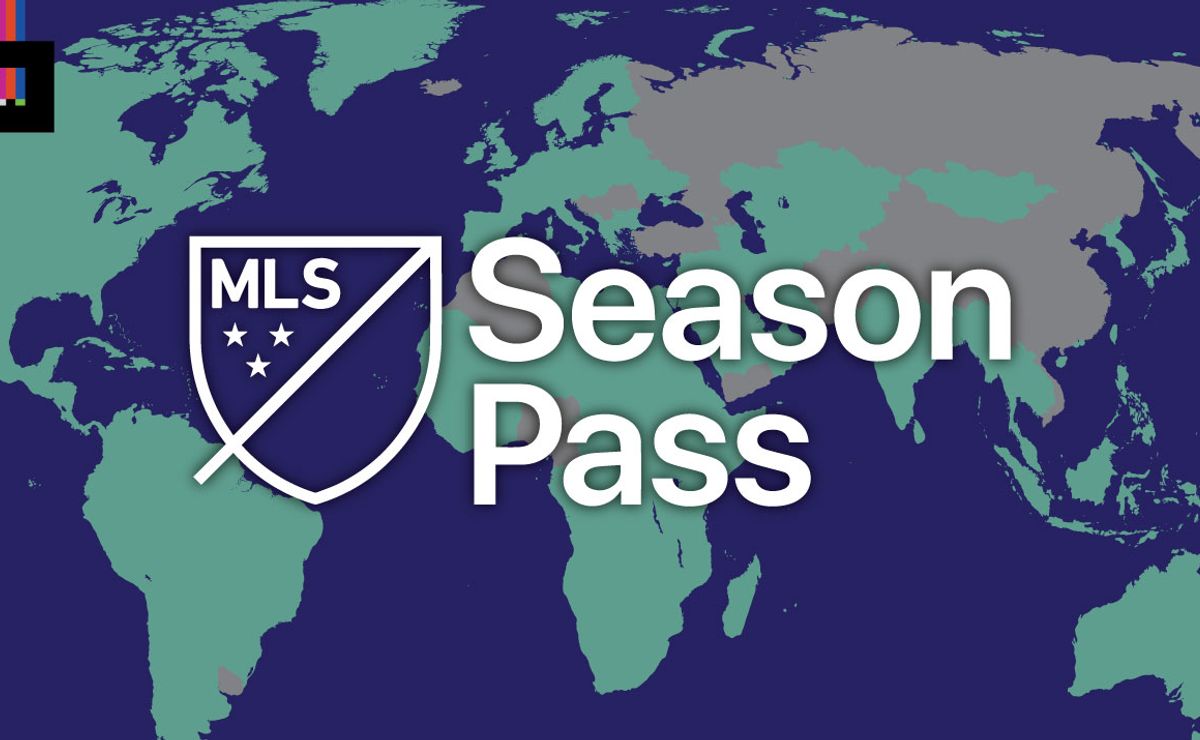 The MLS Season Pass has the great advantage of being available in all countries. Or at least, that's how Apple advertises that "MLS Season Pass is now available worldwide on the Apple TV app."
However, this is not always the case.
Yes, Apple and MLS have joined to make the league accessible to millions of people around the world via streaming. MLS Season Pass is available in over 100 countries, but it's still impressive for one service that broadcasts one league.
First, to see which countries the MLS Season Pass is available in, scroll to the bottom of the page for the full list.
Major Countries Missing
When the MLS Season Pass was first announced, MLS Commissioner Don Garber mentioned how the league could take advantage of the MLS Season Pass. His example is that if we sign players from a particular country, "we can have a two-way relationship with the fans in those markets," he said. You can create content that helps
If MLS Season Pass is available in that country, no problem. However, if MLS signs major players from Uruguay, Croatia, Nigeria, Turkey, or China, the MLS Season Pass will not be available in those countries. These are just a few of the major countries without an MLS Season Pass.
Also, if you are in those countries while traveling, you may not be able to stream the MLS Season Pass.
Includes all MLS games, MLS Cups, League Cups, select MLS NEXT Pro Games + exclusive content
See offer
Countries where the MLS Season Pass is available
Americas
In Canada and the United States, it's no surprise where you can get the MLS Season Pass. The two countries with teams in Major League Soccer can stream all their games. So is Mexico.
Note, however, that Mexico does not air the League Cup on Apple TV. It has its own TV rights deal in Mexico as it involves all Liga MX teams.
United States Canada Mexico Anguilla Antigua Barbuda Argentina Bahamas Belize Bermuda Bolivia Brazil British Virgin Islands Cayman Islands Chile Colombia Costa Rica Dominica Dominican Republic Ecuador El Salvador Grenada Guatemala Honduras Nicaragua Panama Paraguay Peru
The main misses in the Americas are Uruguay, Barbados and Suriname.
Europe Armenia Austria Belgium Bulgaria Cyprus Czech Republic Denmark Estonia Finland France Germany Greece Hungary Ireland Italy Latvia Lithuania Luxembourg Malta Moldova Netherlands Norway Poland Portugal Slovakia Slovenia Spain Sweden Switzerland Ukraine United Kingdom
Albania, Croatia, Romania, and Russia are the four largest countries without MLS Season Pass at Apple. Also not available in Bosnia and Herzegovina, Iceland, Serbia and Georgia.
Africa Botswana Cape Verde Egypt Eswatini Ghana Gambia Guinea-Bissau Mauritius Mozambique Namibia Niger Uganda Zimbabwe
Given the size of Africa, there are some omissions in the MLS Season Pass. Nigeria, Cameroon, Algeria, and Morocco are all not served by Apple.
Asia Pacific Australia Cambodia Fiji Hong Kong India Indonesia Japan Laos Macao Malaysia Micronesia Mongolia New Zealand Philippines South Korea Sri Lanka Taiwan Thailand
China, Vietnam, Singapore, and Pakistan have large populations and do not offer MLS season passes.
Middle East Azerbaijan Bahrain Israel Jordan Lebanon Oman Qatar Saudi Arabia United Arab Emirates
Afghanistan, Yemen and Kuwait are examples of countries without an MLS season pass. However, Turkey is the largest country in the region without an MLS season pass.
Major League Soccer Guide
Here are some resources to help you get the most out of your MLS Season Pass.